To take advantage of any of MCO's great discounts, please contact us.
Also, please contact us if your business would like to offer a discount, or you know of any special discounts for corrections officers, first responders, or veterans. We will follow up with you before listing.
Email: Adam Earley or Austin Brown.
Phone: 517-485-3310 
Discounts are for MCO dues-paying members only. Your membership status will be verified before information is provided.
Discounts are broken down into the following categories. Click the + to expand any category.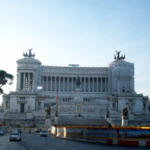 SEIU Travel Program: Guided Tours
2023 - Italy & Greece
12 Day Tour from Rome to Athens
Starting at $2,199 USD/person
Italy and Greece are steeped in history with a treasure trove of ancient sites and scenic beauty. On this affordable Italy and Greece tour, you'll see the exceptional features these countries have to offer, starting in Rome and ending in Athens. In Italy, you'll stay in Rome, Florence, and the Venice area; in Greece, you'll stay in Olympia, Nauplia, and Athens. You'll also spend one night on a ferry, crossing the Adriatic Sea from Ancona, Italy to Patras, Greece. Visit Rome with a local guide who brings ancient Imperial Rome back to life as you see the Colosseum. Enjoy must-see sights, including Piazza Signoria, in the middle of Florence; the Roman arena in Verona, and Pisa's famous Leaning Tower. In Venice, take a boat ride to St. Mark's Square and watch glassblowers create works of art as they have done for centuries – or discover the lagoon at your own pace. Step back in time on your visit to Athens' Acropolis and the Parthenon, dating back to the 5th century BC, and the most accurate indication of the influence and wealth of Athens at its greatest peak. You'll also visit Mycenae, dating back to 1350 to 1200 BC, where you'll marvel at the arches, fountains, ramparts, and amazing masonry still standing. All these elements come together perfectly to create a value-minded Italy and Greece tour like no other!
Kalahari Resorts: Discounted rates on Desert or Hut Rooms for a family of four at their resorts in Wisconsin Dells, WI and Sandusky, OH. Dates are limited.
---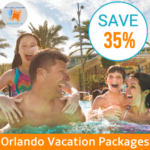 Orlando Employee Discounts offers exclusive pricing on hotels & vacation homes in or nearby Disney World & Universal Studios Orlando as well as discounts on tickets for Disney World, Universal Studios Orlando, Sea World, and ALL Orlando Area Theme Parks and Attractions! Contact MCO for more information on how to save up to 35% on your entire Orlando Vacation!
---
Great Wolf Lodge: Save up to 30% on best available rates at Great Wolf Lodge in Traverse City and around the U.S.
---
Crystal Mountain: MCO is proud to be part of Crystal Connect program for guests lodging at the resort.  Such perks include: Complimentary use of the Peak indoor pool and fitness center, fitness classes, yoga, water aerobics, tennis courts, tennis equipment rental, Park at Waters Edge outdoor pool (opens Memorial Day weekend), outdoor hot tube, field games, Michigan Legacy Art Park & Summer Sounds Concert admission, and MORE.
---
Island Resort & Casino in Harris offers $80.05 per night Sunday through Thursday along with a complimentary casino package for up to two guests.
---
Country Inn & Suites & Radisson Hotels: Receive a 10% discount on best available rates around the world.
---
Soaring Eagle Waterpark and Hotel: $89 Sunday-Thursday plus taxes and resort fees
$139 Friday-Saturday plus taxes and resort fees

---
SEIU offers member discounts on hotels, rental cars, flights, cruises, and guided tours.
Glacier Financial offers MCO members $400 off closing costs on purchase or refinance mortgages. From their website: "Glacier Financial was established in 2001 by Jameel Abdo, and has quickly earned the respect of the entire community by becoming the area's leading mortgage provider throughout central Michigan. By offering customers top notch service along with the area's lowest interest rates, Glacier Financial has been recognized as the #1 residential mortgage company in Mid Michigan."
---
Heidi Canfield with Live Local Realty - Heidi would like to offer you her real estate services to help you sell your current home or assist you in purchasing your dream home. Heidi is a past corrections officer and has a long history of corrections in her family. Her parents were both in the department for 25 years, and her husband is currently an officer with 16 years in the department. If you choose Heidi for your real estate needs, and are currently an MCO member, she is offering a $300 gift card of your choice.
---
Howard Hanna Gold Advantage – Howard Hanna Real Estate Services offers MCO members a cash reward for home sale and/or home purchases equal to 10% of the gross commission. Additionally, members who also use Hanna Financial mortgage and title services will receive a $400 credit toward closing costs.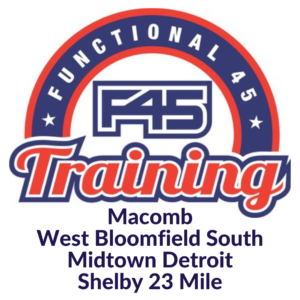 Functional 45 Training Gym offers MCO members a discount on training.  Save up to $330 a year.
---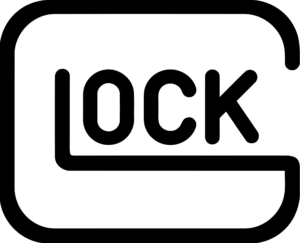 Glock offers MCO members a discount on firearms.
---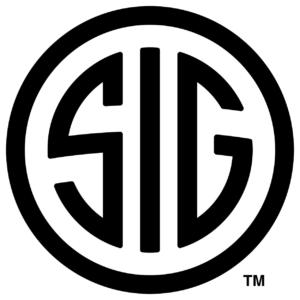 Sig Sauer offers MCO members a discount on firearms.
---
CPL Classes: Corrections officers and their families can take a concealed carry class for only $50. Go to centralmichigancpl.com to register. Call Chris Walker at (517)285-9468 with any questions.
---
UnionPlus

offers a variety of discounts for everything from Disney World to Advance Auto Parts.  Simply create an account.
---

---
TicketsAtWork offers discounts for resorts, hotels, and auto rentals.  Contact MCO for more information.
---
---
SEIU Member Benefits offers discounts for travel, tickets, financial, and more.  Simply create an account.