Retiree Steering Committee
Retiree Steering Committee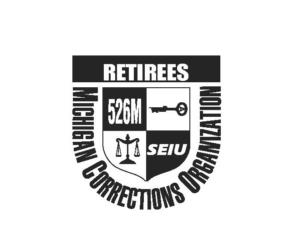 Welcome!
The purpose of the Retiree Steering Committee is to unite retirees with active COs behind collective goals, like protecting and improving our health care and retiree benefits. MCO also advocates for all of our members by bringing awareness to Corrections PTSD, fighting for the safety & security of officers, and educating legislators about Michigan corrections. We are a stronger union with our retirees fighting with us.
Retiree members can join MCO committees, such as the military committee, social media committee, education committee, senior members committee, etc.
Anyone who retired as a dues-paying MCO member in good standing is eligible to join as a retiree member.
Ready to join? Scroll to the bottom of this page for the Join Form!
Retiree Steering Committee Leadership
Chairperson


Michael Taylor
Vice Chairperson
Bruce Waldron
Secretary


Pamela Drew
Upper Peninsula Regional Representative
Steven Sharett
Northern Regional Representative


Scott Waggoner
Central Regional Representative
Robert Sterba
Southern Regional Representative
Thomas Burke