UPDATE NOV. 18: Wondering how your legislators voted on the gun bills? See below. Click on the list of votes to enlarge it.
HB 4159 Senate votes:
HB 4159 House votes:
SB 516 Senate votes: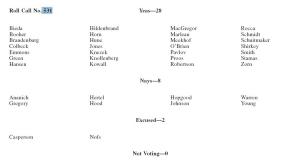 SB 516 House votes: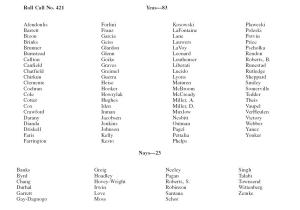 If you'd like, you can contact your legislator about how they voted.
ORIGINAL POST NOV. 12: Amid a flurry of legislative action, two bills that would allow certain active and retired corrections personnel to carry a concealed weapon in gun-free zones passed the legislature this week.
HB 4159 passed the Senate 28-8 and was concurred in the House 82-23. SB 516 passed the House 83-23 and was concurred in the Senate 28-8. View the Senate journal and the House journal to see how your legislators voted.
The bills are tie-barred and will now make their way to the governor for his approval.
This legislation has been in the works for several years and marks a significant win for MCO. We want to thank every member who took the time to write a letter, call their legislator and get involved. We could not have done this without you!
Upon receipt of an enrolled bill, Governor Snyder has fourteen days to consider the bill. MCO has every reason to believe the Governor will sign this package and intends to work collaboratively with the MDOC to make sure implementation is clear and simple.