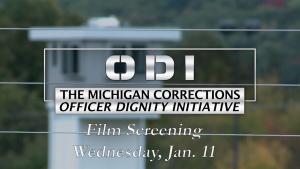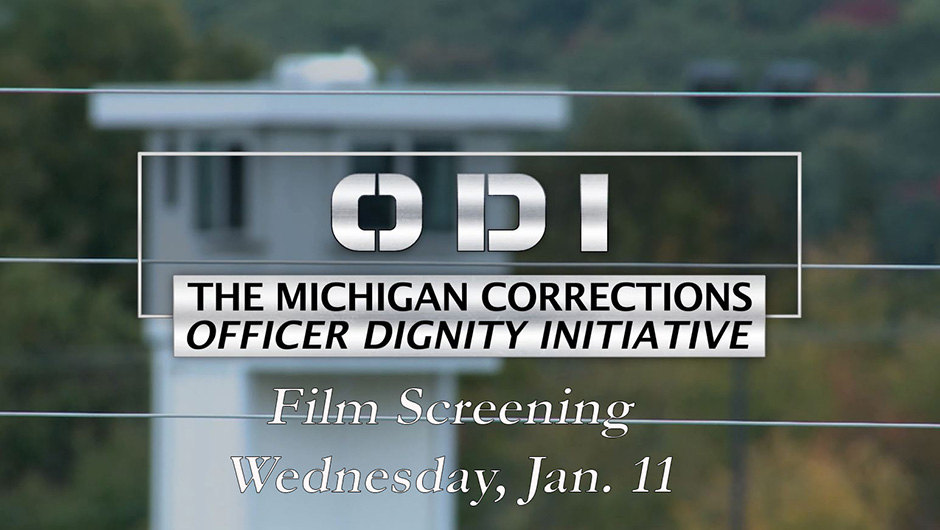 Please join us for a special film screening Wednesday, Jan. 11 at 6.p.m. in Ionia.
This short film sheds light on the impact of liquid assaults and shares the stories of corrections staff who have been dressed out or objectified by inmate sexual exposures.
The film also lays out the need to protect staff and gives an account of MCO's actions to build a coalition and take a firm stance against these vile assaults. We call this effort "The Officer Dignity Initiative."
Over the past year, MCO formed a coalition to bring these assaults out of the shadows and hold inmates accountable. We partnered with the Michigan Department of Corrections, Michigan State Police, and the Prosecuting Attorneys Association of Michigan to develop comprehensive training that enables MDOC prison administrators to deal with these events in a health-conscious and respectful manner.
As a result of the coalition's work, the MDOC has incorporated specialized training into their yearly inspectors' conference to focus specifically on prosecuting these assaults. Inspectors learned about crime scene processing, evidence handling, writing, compiling documentation, and other skills needed for a successful prosecution. Already we have seen signs that dignity assaults will be more closely examined and prosecuted.
This video wraps up all of the coalition's work, while lifting up corrections officers and the realities of your career. Please join us for this special event.
Details are below. Or, get a printable flyer here.
Who: All MCO members, in the Ionia area and beyond. Spouses/significant others are also welcome.
What: Premiere of the Michigan Corrections Officer Dignity Video, followed by a get together with fellow officers. Food will be provided.
When: 6 p.m. Wednesday, Jan. 11
Where: Renucci's Restaurant, 540 North State Street, Ionia, MI 48846
See you there!
Save