Last month, MCO announced that the Fallen Officers Memorial would be unveiled May 7 at a dedication ceremony and open house at the union headquarters in Lansing.
To mark the occasion, we have created a special commemorative coin that will be given to all members and guests in attendance.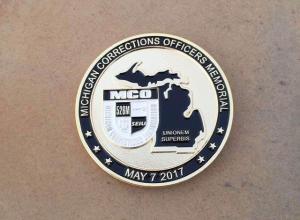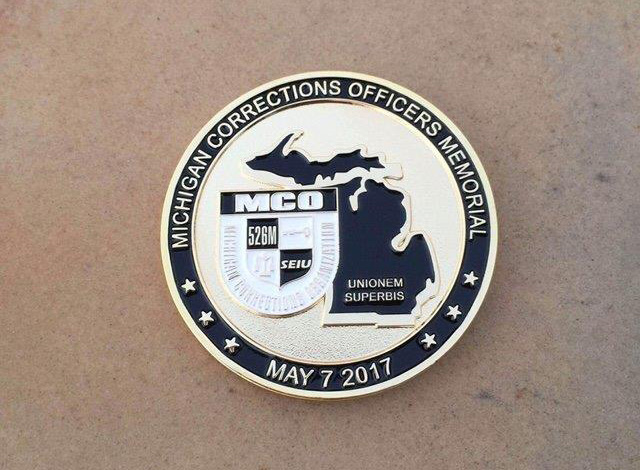 This coin was specially designed for the memorial dedication ceremony and serves as a small reminder of those who have made the ultimate sacrifice and acknowledges those currently working behind the walls.
Whenever you look at your coin, we hope you take time to reflect on the corrections officers working at that very moment, putting their safety on the line in service to our communities and the state of Michigan.
The coin also represents the loyalty, strength, and tireless dedication required of all corrections staff. To those doing the job every day, we thank you and honor you with this coin.
For members who are unable to attend the unveiling, you can receive a coin by coming to the MCO central office and viewing the memorial in person after the ceremony. The MCO central office is open 8 a.m. to 4 p.m. Monday through Friday, excluding state holidays.
Save the Dates and Invitations for the May 7 event will hit emails and mailboxes soon. View the Save the Date online now.
Also coming soon is a special area on our website just for news on the dedication ceremony and open house. Stay tuned.
Save
Save
Save
Save
Save