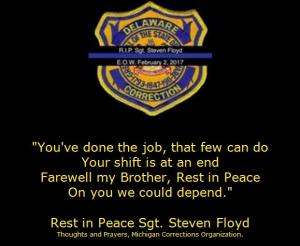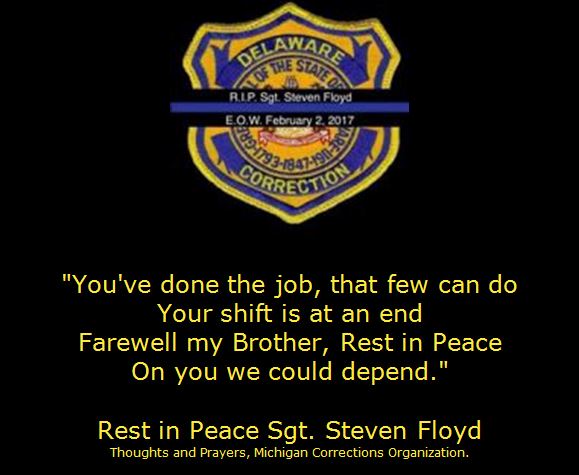 A prison sergeant died Thursday during a standoff at the James T. Vaughn Correctional Center in Smyrna, Delaware, but he may have saved the lives of others in his final moments.
Steven Floyd, 47, was one of four staff members taken hostage by inmates at the prison Wednesday. Floyd was found unresponsive after law enforcement used a back hoe to storm a prison building Thursday, ending the 18-hour standoff, media reported. No details on how Floyd may have died have been released.
At the onset of the takeover, inmates staged a fight. Floyd called for assistance, but was then stuffed into a closet. As staff entered the building to assist, he warned them that they were walking into a trap and they should leave, said Geoff Klopp, president of the Correctional Officers Association of Delaware.
Some of the hostages were beaten, according to reports. They are expected to recover.
Delaware corrections staff and their union representatives say understaffing played a role in this tragedy. Staffing levels, retention, and overtime had been concerns for years, according to reports.
Floyd, a 16-year veteran with the Department, leaves behind a wife, children, and grandchildren. Please pray for peace for his family, friends, and all Delaware corrections staff during this tragic time.
Rest in peace, Sgt. Floyd.
MCO leaders and staff thank all corrections employees for putting your lives on the line every day to keep the public safe.