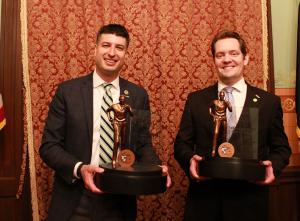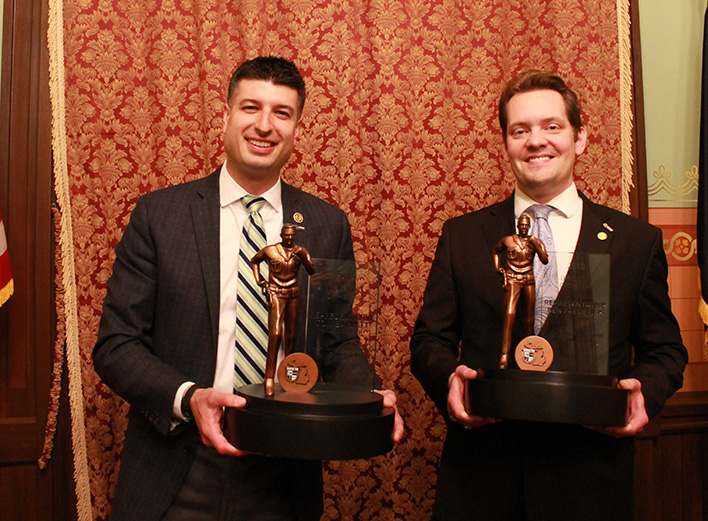 For the first time in our history, MCO is proud to announce that State Representatives Tom Barrett (HD -71) and Ben Frederick (HD -85) have been selected as MCO's Legislators of the Year.
This award, which will be presented annually by the Michigan Corrections Organization, goes to an elected official(s) who has exhibited, through their actions, a willingness to promote the corrections profession and stand up for the men and women who perform one of Michigan's toughest jobs.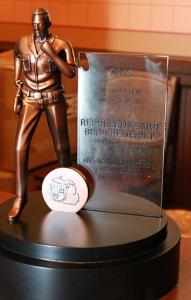 Asked about receiving this special award, Representative Barrett commented, "I spent a year of my life deployed to Guantanamo Bay, Cuba where I was a block sergeant, guarding the Taliban and Al Qaeda detainees everyday. That experience gave me an appreciation for the challenges that come from working in a Corrections environment. And while I lived this life for only one year, many of these dedicated law enforcement professionals do this for an entire career. I am honored to receive this award."
Representative Frederick added, " I have always valued the relationship I have with MCO, dating back to my time working within the legislature, running as a candidate and now as an elected official. I appreciate the hard work and dedication these officers display everyday and am honored to help lift their voices up at the state capitol."
This years award winners were selected based upon their advocacy of corrections issues and their inclusion of correctional officers during the state's annual 9/11 memorial event that recognizes first responders.