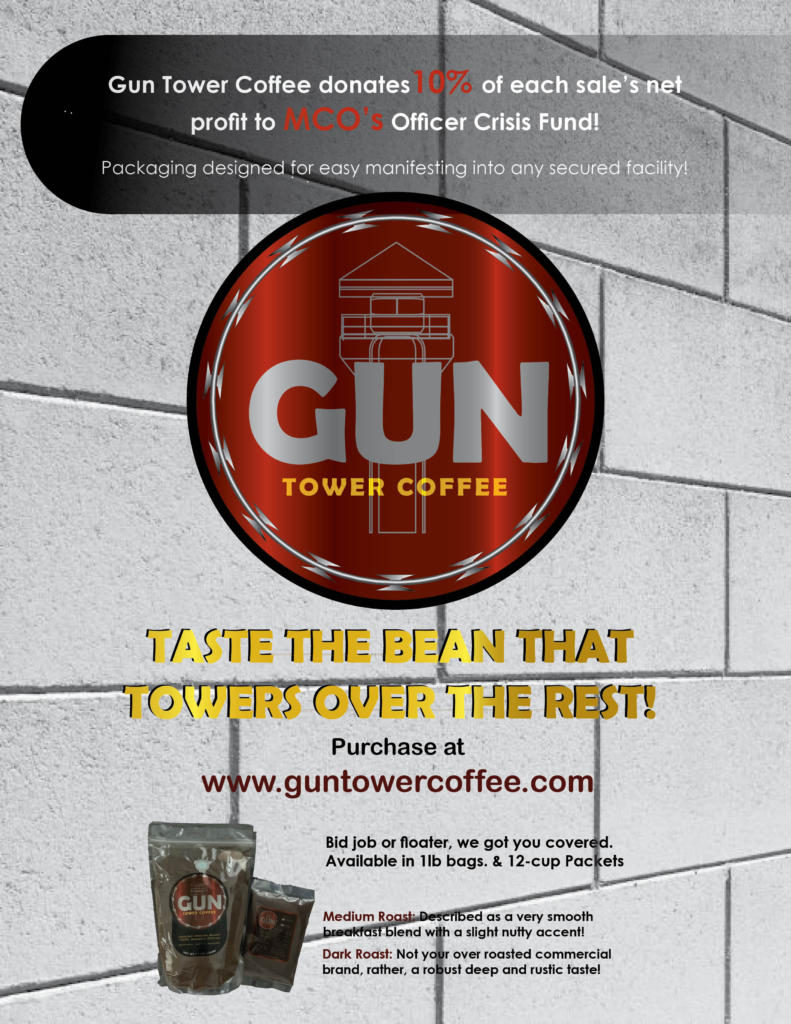 Have you tried Gun Tower Coffee?
A retired Michigan corrections officer started this new coffee company with COs in mind. Plus, 10% of net profits go to groups that support COs, like the MCO Crisis Fund!
The retiree got the idea from his son, who is a firefighter. Firefighters drink a special brand of coffee that donates some profits to firefighters' crisis funds.
"My son said, 'Dad, why don't you do a coffee company for corrections officers?'"
Gun Tower Coffee offers a medium and dark roast in 1 lb. bags and 12-cup packets. Because manifesting can be an issue when bringing in coffee, the packaging is clear plastic.
When you buy Gun Tower Coffee, 10% of profits will be donated. Go to https://guntowercoffee.com/, and at checkout, select the option to give to the MCO Crisis Fund. You can also buy Gun Tower Coffee at More Purks in Ionia. Keep your eyes peeled – it may be available soon in other stores near Michigan prisons.