May 2-8 is Correctional Officers Week!
Thank you, officers, for keeping prisons and communities safe and secure. As front line staff behind the walls, officers put their personal safety on the line for public safety. We truly believe corrections officers work Michigan's toughest job.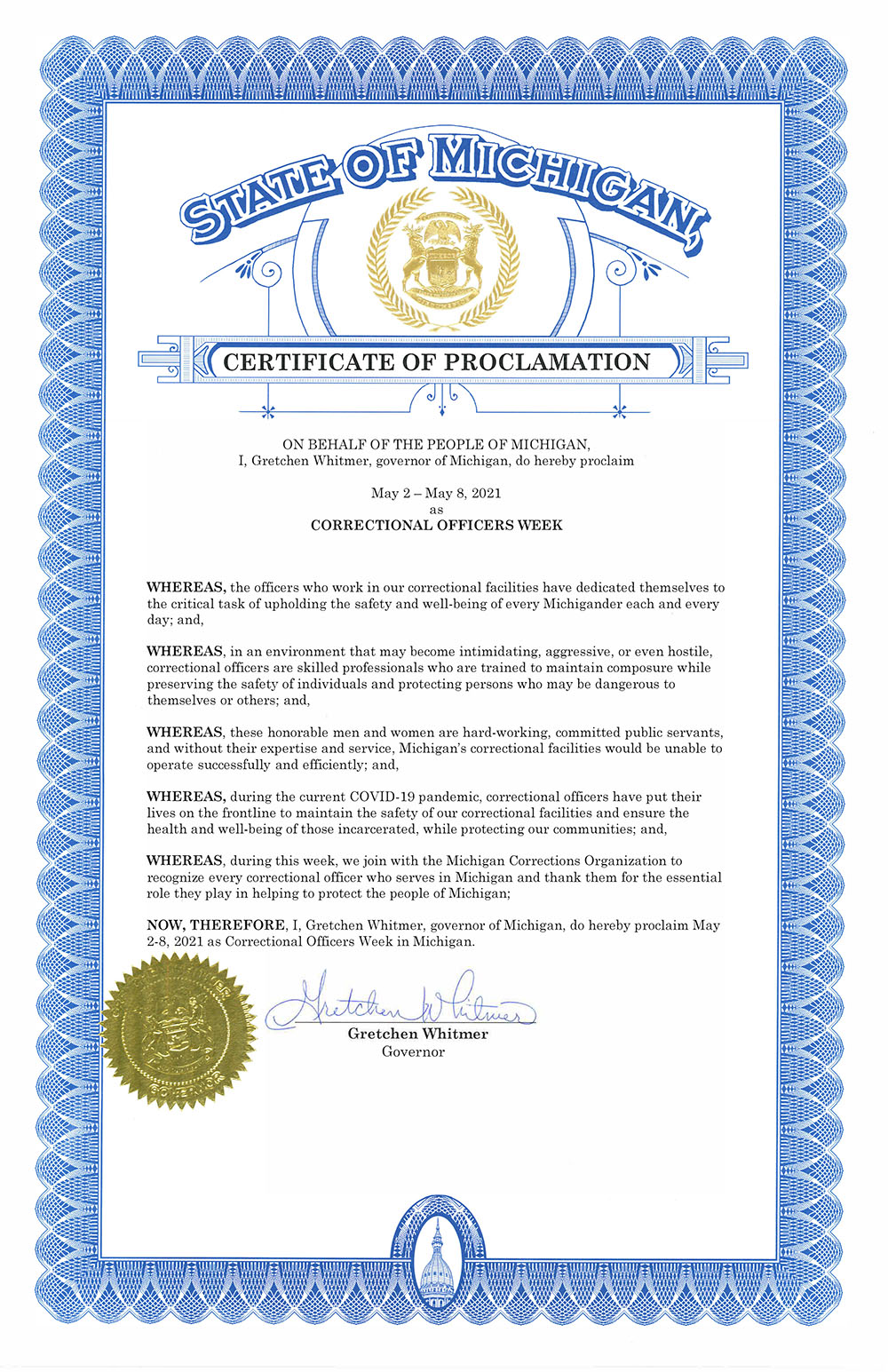 MCO has obtained a proclamation from the governor recognizing Correctional Officers Week every year for 40 years. Even when other proclamations were put on hold last year due to the pandemic, we were able to secure this important recognition.
To say these are difficult times would be an understatement. MCO leaders and staff understand all that's being asked of corrections officers in this critical moment. You're putting your personal health on the line, distancing yourselves from family, and working a massive amount of overtime. Leaders and staff can't thank you enough for meeting the challenges of this time with professionalism.
Stay safe and well.