Michigan Corrections Organization, along with the State of Michigan, is proud to recognize May 1-7, 2016 as Correctional Officers Week.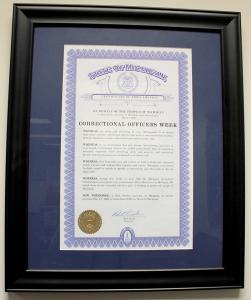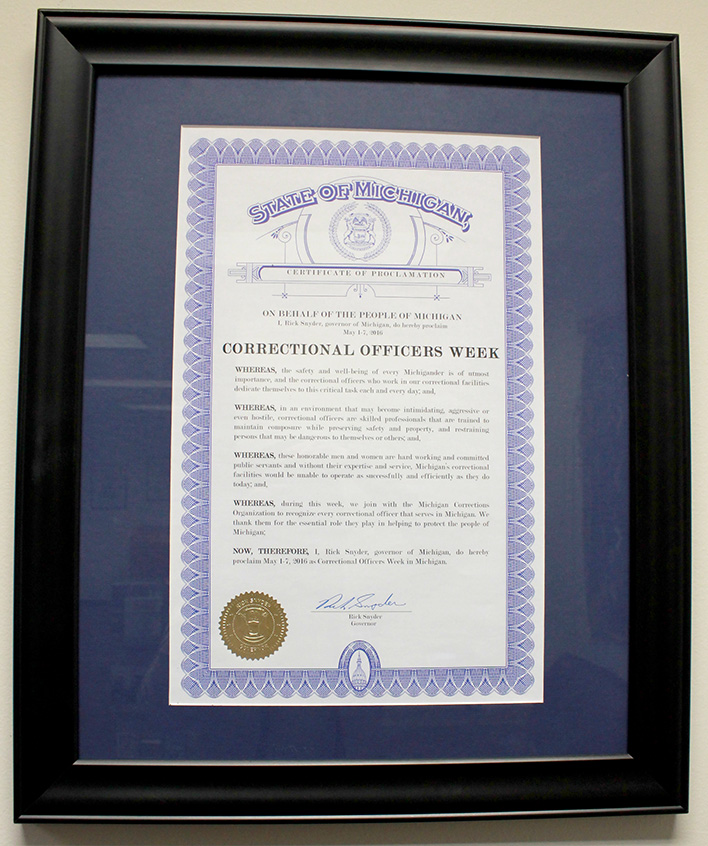 Again this year, MCO obtained a proclamation from the governor designating this week as Correctional Officers Week.
We can't thank you enough, MCO members, for the dangerous and difficult job you do on a daily basis.  As front line staff behind the walls, you put your personal safety at risk to protect the public by ensuring prisons are run safely and professionally. We know you are first responders, nurses, teachers, and officers all wrapped into one. We appreciate your dedication to get the job done.
If the opportunity presents itself, tell someone about your job. Let them know where you work. Believe it or not, this is the best way to increase public awareness, educate people on the dangers of our profession and help shape a positive perception that cannot be found in movies or on television.
Thank you again, officers, for your service.