Law enforcement night with the Detroit Tigers is Monday, May 23! The Tigers play the Philadelphia Phillies at 7:10 p.m. at Comerica Park.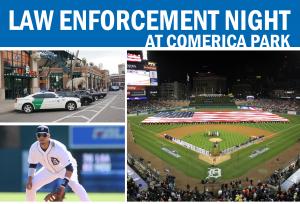 Tickets are $32 each, of which $10 will be donated to the National Law Enforcement Museum. Each ticket also comes with a challenge coin.
This special game will honor all law enforcement officers, including corrections officers. The event is open to the public.
Go to tigers.com/law to buy tickets.