UPDATE 5/19/20:
H.R. 6800 passed Congress and now goes to the Senate. Please call your Senator and ask them to pass this bill.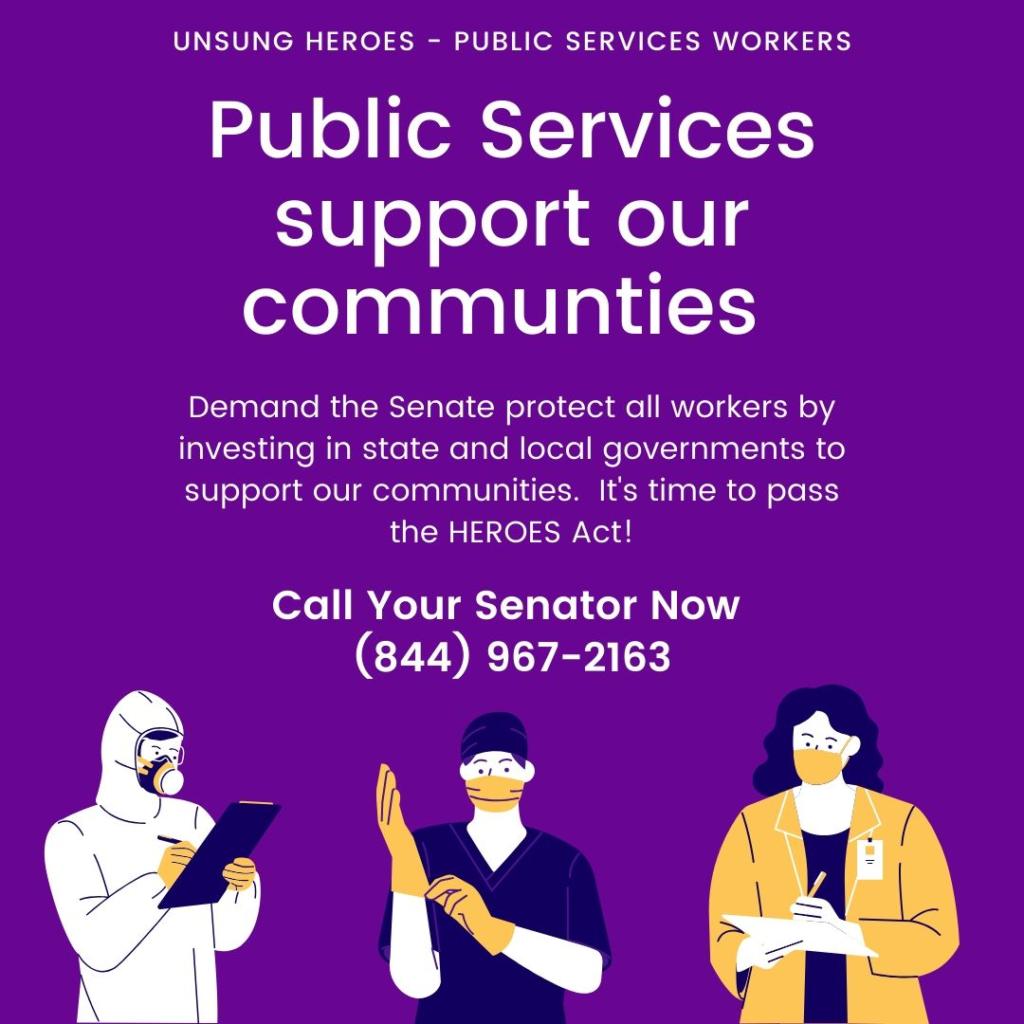 ORIGINAL POST 5/15/20:
MCO is backing several bills introduced in the Michigan legislature and the U.S. Congress to support workers on the front lines during COVID-19. And, we are in discussions with legislators on the language of these bills to make sure corrections officers are specifically included.
The Helping Emergency Responders Overcome Emergency Situations Act of 2020 (or the HEROES Act of 2020, H.R. 6433) would give a tax holiday to first responders, including COs, who work in counties with at least one case of COVID-19. Income of up to $50,000 would be exempt from federal income tax for the period of Feb. 15, 2020 to June 15, 2020. If the legislation is enacted, first responders will be able to deduct income earned during that time when filing their taxes. 
The state had two versions of the Helping Emergency Responders Overcome Emergency Situations Act, S.B. 900, and H.B. 5749, that would exempt these workers from state income tax for the same period. It includes a provision that would allow couples who file jointly to exempt income up to $100,000 if both people are qualified first responders.
The Health and Economic Recovery Omnibus Emergency Solutions Act (which is also being called the HEROES Act, H.R. 6800) is a broad recovery package. It would provide almost $1 trillion to state and local governments grappling with revenue shortfalls. This boost would enable governments to balance their budgets and keep people like health care workers and law enforcement on the job. If passed, certain essential workers, including corrections officers, would qualify for hazard pay. The bill would also ramp up production of PPE, ventilators, tests, and other medical equipment and streamline their delivery to states.
These bills are currently in committee. They will need to be voted out of committee, passed in the House and Senate, and then signed by the President (for federal bills) or the governor (for state bills) before becoming law.
MCO has been advocating for these bills at the state and national level. Executive Director Andy Potter and Political Director Jonovan Luckey have been in constant contact with legislators to make sure corrections officers are included in any legislation that deals with front line workers or first responders. They are urging lawmakers to provide relief for those who are risking their health every day for the public good. Front line staff have stepped up to meet this moment of crisis; now our elected officials should step up for us.
We will keep you posted on the progress of these bills.